News
2022/11/10
Screening of "City of a Thousand Suns" Directed by Paula KEHOE & Feargal WARD, and a Talk Show with the Director Paula KEHOE and the Actor MEIKI Kazuyoshi.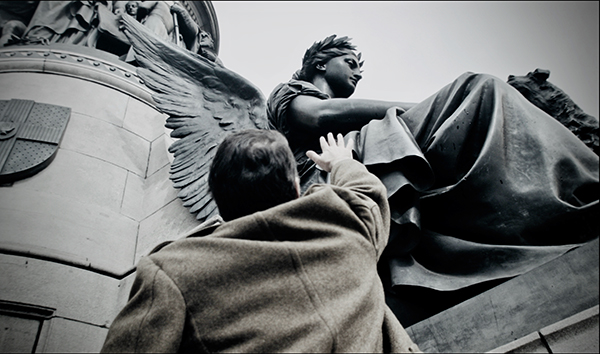 Saoi media
<Story>
"City of a Thousand Suns" is an immersive cinematic pilgrimage. Part poem and part elegy, it forges connections between two distant cities, Dublin and Hiroshima. Drawing on a rich legacy of world cinema, it dives into our collective memory and shines a light on the trauma we all share as descendants of the atomic age.
【CAST】
Marcus Mac Conghail, Kazuyoshi Meiki, Tristan Warner (main cast)

【STAFF】
Directors: Paula Kehoe and Feargal Ward
Scriptwriters: Paula Kehoe and Feargal Ward
Producer: Paula Kehoe

---
【Screening Schedule】
"City of a Thousand Suns"(2022/Ireland/53min)
Nov. 19(Sat)15:30~@Yokogawa Cinema
※The time to start screenings and the speakers can be changed due to unavoidable circumstances.
---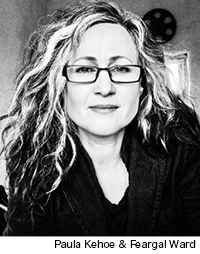 Director: Paula KEHOE
Paula KEHOE, born in Melbourne and based in the west of Ireland in the Gaeltacht (Irish speaking area), is a director, screenwriter and producer. She has made TV series, creative documentaries and VR projects. Her most recent work, "An Diabhal Inti" (The Devil's in Her), a six-part creative documentary series about the witch trials in Ireland, is currently streaming on TG4 and BBC Northern Ireland. She is also known for her film "Deargdhúil" (Anatomy of Passion) (2016), which was critically acclaimed in Ireland and screened all over the world, and a social documentary, "An Dubh ina Gheal" (Assimilation) (2014), that won the Radharc Award and a Prix Circom. (Ref: www.paulamkehoe.com)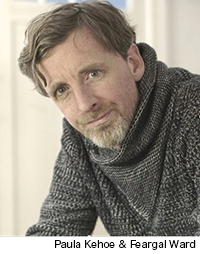 Director: Feargal WARD
Feargal WARD is an Irish artist and filmmaker based in Berlin. His most recent feature-length film "Tension Structures" (co-directed with Adrian Duncan) premiered at IDFA 2019. It was then screened at HotDocs (Toronto) in 2020. His previous feature-length film "The Lonely Battle of Thomas Reid" premiered in the main competition at IDFA in 2017 before screening at multiple festivals worldwide including the Moscow International film festival, Sheffield DocFest and HotDocs. It went on to be broadcast on German, Irish and Finnish television. His debut feature film "Yximalloo" (co-directed with Tadhg O'Sullivan) premiered at FID Marseille in 2014, bringing home the Prix Premier.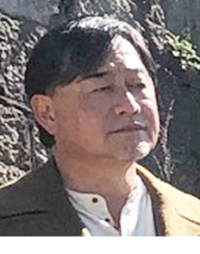 Actor:MEIKI Kazuyoshi
MEIKI Kazuyoshi, a second generation hibakusha, was born and grew up in Hiroshima. He is an artist and is lucky to have the support of his wife and three sons. Kaz was a member of a small troupe in the countryside of Hiroshima and performed "The Inaka Shibai." This is his second performance in an international film. He is honored to be part of this project.
« (日本語) 第17回 難民映画祭『地中海のライフガードたち』『リスト:彼らが手にしていたもの』(日本語) 【金子雅和監督 ティーチイン】インディペンデント映画の製作と海外展開 »