News
2022/11/7
Screening of "The Unknown Athenians" directed by Angeliki ANTONIOU (Germany / Greece) , and a Talk Show by the Director.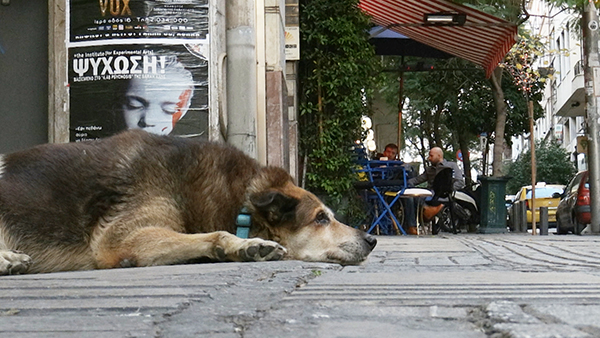 Angeliki Antoniou Filmproduktion
<Story>
"The Unknown Athenians" is a documentary following the daily routine of stray dogs struggling in the center of Athens and the people who take care of them over a period of six exhausting years of austerity. A hidden world emerges from the routes of the unknown Athenians and unveils the unexpected face and the heart of Athens, a city in the midst of change.
【CAST】
Achileas ADAM, Spiros ASPIOTIS, Katerina KASTANARA, Pavlos GIANNOPOULOS
Cast of Stray Dogs: Fotoula, Sophocles, Socrates, Orpheus & Constantine, Aris, Sweetie, Legend and many others....

【STAFF】
Director: Angeliki ANTONIOU
Producer: Angeliki ANTONIOU
Cinematographer: Angeliki ANTONIOU
Editor: Hronis THEOHARIS
Music: Serafeim GIANNAKOPOULOS
Sound: Kostas FYLAKTIDIS, Angeliki ANTONIOU
Color Correction: Manos HAMILAKIS
---
【Screening Schedule】
"The Unknown Athenians" (Director:Angeliki ANTONIOU)Asian Premiere(2020/Germany/Greece/75min)
Nov. 18(Fri)18:00~@Hiroshima City Cinematographic and Audio-visual Library
※The time to start screenings and the speakers can be changed due to unavoidable circumstances.
---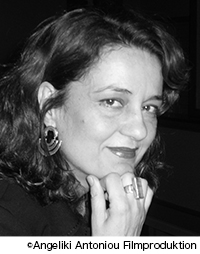 Director, Producer, Cinematographer:Angeliki ANTONIOU
 Angeliki ANTONIOU, Greek film director, screenwriter, and producer, has a degree in architecture and is a graduate from the DFFB (German Film and Television Academy in Berlin). She has directed feature films and documentaries for the cinema and television, which have won awards in prestigious international festivals and have been released worldwide. Her independent film production company "Angeliki Antoniou Filmproduktion" is based in Berlin.
 Angeliki's critically acclaimed film "EDUART" 2007, participated in more than 50 film festivals (Moscow, Palm Springs, Montreal, San Francisco, Τhessaloniki, Göteborg, Cinemed, etc), received many awards, was selected by the EFA for the 2007 European Film Awards, and was Greece's submission for an Oscar Nomination for Best Foreign Film 2008.
 Angeliki is a member of the European Film Academy and of the Hellenic Film Academy. Her feature film "Green Sea" won the audience award at the Austrian Film Festival Kitzbühel 2020 (Int. Competition) and has been selected to participate in many prestigious int. film festivals: Hof IFF 2020, Thessaloniki IFF 2020, Rhode IIFF2021, Nashville FF 2021, Sydney FF2021, and more.
 Angeliki's documentary "The Unknown Athenians" premiered at the Thessaloniki Documentary Festival 2020 (Int. Competition) and won the Hellenic Film Academy Award 2021, for Best Documentary. Angeliki splits her time between life in Berlin and Athens.
(Ref:www.angelikiantoniou.com)


« (日本語) 【丈監督 ティーチイン】いちばん逢いたいひと(日本語) 【片渕須直監督 ティーチイン】1000年前、彼女は何を見たのか。 »