News
2022/11/2
All shooted in Hiroshima. A film about the torrential rainstorm in western Japan. "Trapped Balloon" Directed by MIYAGAWA Hiroyuki. Screening and Talk Show with the Director and HIGASHIDE Masahiro the main actor.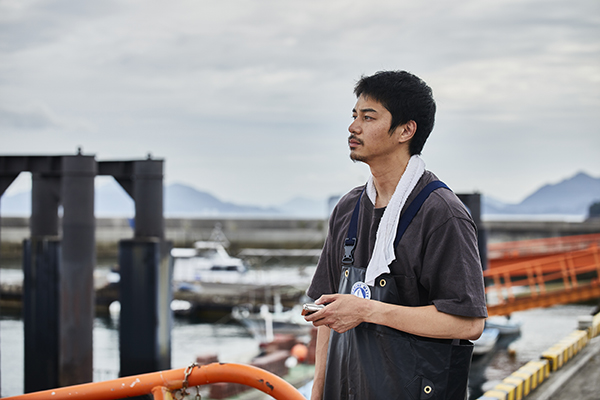 (C)buzzCrow Inc.
<Story>
 A woman heads to an island to see her estranged father, a former teacher. She wants to talk to him about whether or not she should resume her teaching career, which she gave up. The reason for her estrangement from her father has to do with her mother's death. Upon arriving on the island, she becomes suspicious of an unsociable man who lives in her father's neighborhood. The time she spends on the island and her encounters with the islanders bring about changes in her relationship with her father. At the same time, the secret of the unsociable man is gradually revealed.
【CAST】
HIGASHIDE Masahiro, MIURA Toko, KOBAYASHI Kaoru, ASADA Miyoko,
HARA Hideko, HORIBE Keisuke, KASAHARA Hideyuki, Yuka, NAKAGAWA Haruki, Kakitatsumaru, NEYA Ryoka, TOYAMA Yu, NAKAMURA Sachi

【STAFF】
Director/Screenplay: MIYAGAWA Hroyuki
Producer: OKUNO Yuki
Co-producer: SUZUKI Takeshi
Assistant Director: HAMAMOTO Toshiharu
Cinematography: KAMEI Yoshinori
Lighting: TASHIKAKE Susumu
Art Director: HEYA Kyoko
Sound Recording: FURUYA Masashi
Music Producer: KIKUCHI Tomonobu
Music: FURUYA Saki
Production: buzzCrow Inc.
Distribution: Magic Hour


---
【Screening Schedule】
"Trapped Balloon" (2022/Japan/100min)
★Screened in two theaters.
Nov. 20(Sun) ① 13:30~ Screening@NTT Cred Hall/② 19:00~ Screening@Hatchoza 1 / Only 66seats available
■Ticket info
①Nov.20(Sun) 13:30~ Screening@NTT Cred Hall
You will be able to see this film with the one day pass of Hiroshima International Film Festival 2022
For more info please see this website.Ticket

②Nov.20(Sun) 19:00~ Screening@Hatchoza 1 / Only 66seats available
For this program you will not be able to use the one day pass from Hiroshima International Film Festival 2022. You will need to buy a ticket at Hatchoza.
For more info please see this website.Official site(This site only has Japanese)
※The time to start screenings and the speakers can be changed due to unavoidable circumstances.
---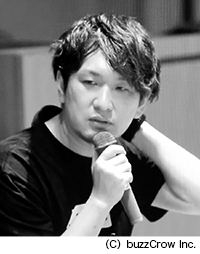 Director:MIYAGAWA Hiroyuki
MIYAGAWA Hiroyuki, born in Hiroshima, entered the world of video production while he was still a student. From 2004, he started directing TV commercials, winning a Bronze ACC Tokyo Creativity Award, a One Show Merit Award, and a Japan Tourism Agency Director General Award. In 2015, his short film "A no Natsu, Yasashii Kaze" [lit. The Light Breeze that Summer] was selected for accolades at Short Shorts Film Festival & ASIA and a Grand Prize at the JIM×JIM Awards. In 2018, MIYAGAWA directed his second film, a medium-length named "Terrolun and Lunlun." Starting with Hiroshima International Film Festival, it not only screened but also brought home numerous awards from festivals throughout Japan and abroad, including: Nakanoshima Film Festival (Grand Prize); Ehime International Film Festival (Best Screenplay); Fuji-lakeside Festival (Fighting-spirit Award); and Poppy Jasper International Film Festival (Best Feature Film & Director's Circle Award). It can still be seen at cinemas throughout Japan. "Trapped Balloon" is the first feature film directed by MIYAGAWA Hiroyuki.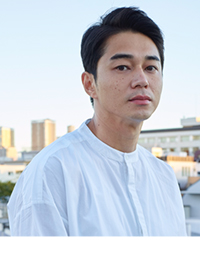 Leading Actor: HIGASHIDE Masahiro
HIGASHIDE Masahiro, protagonist in MIYAGAWA Hiroyuki's "Trapped Balloon" (2022), started his career in the entertainment industry as a model. In 2012, he made his acting debut in the film "The Kirishima Thing''. From that point on, he has appeared in numerous blockbuster films. He currently works as a freelance independent actor.
« (日本語) 【片渕須直監督 ティーチイン】1000年前、彼女は何を見たのか。(日本語) 11月1日(火)10:00から広島国際映画祭2022 チケット発売中! »