News
2022/10/20
Screening of "AMIKO" Directed by MORII Yusuke, and a Talk Show by the Director, OSAWA Kana [Amiko] , OKUMURA Tensei [Kota] , OZEKI Yuto[Nori] and KITTAKA Mimaki [Bozu atama].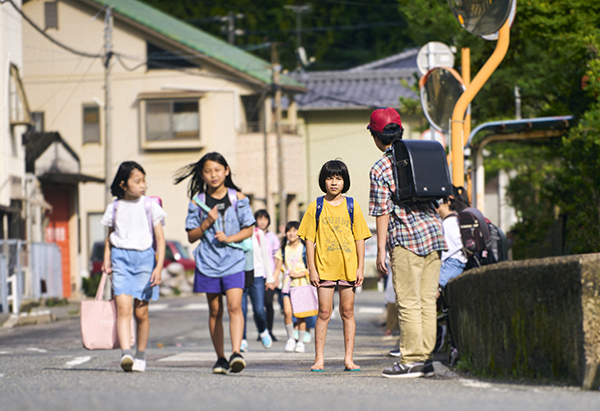 ©2022『こちらあみ子』フィルムパートナーズ
<Story>
MORII's film "Amiko" brings the award-winning novel 'Atarashii Musume' [lit. New Daughter], later renamed 'Amiko,' to the big screen. The author, IMAMURA Natsuko—one of Japan's most closely watched writers and winner of 161st Akutagawa Prize for her novel 'The Woman in the Purple Skirt'—was awarded the Dazai Osamu Prize and the Mishima Yukio Prize for this story. Amiko, the protagonist, is a quirky elementary school girl growing up surrounded by a loving family and friends. Her father is kindhearted; mother, a pregnant calligraphy school teacher; older brother, always willing to make time for her; and classmate, Nori, someone she admires. Her pure-hearted, innocent approach to life can't help but rub off on those around her. Holding up a walkie-talkie with flat batteries she got for her birthday, she calls out, "Come in! Come in! This is Amiko speaking." The strange, funny, yet somehow endearing nature of humans is vividly portrayed in this film.
CAST:
OSAWA Kana, IURA Arata, ONO Machiko, OKUMURA Tensei, OZEKI Yuto, KITTAKA Mimaki, HARITA Miho, KUROKI Noriko, KIRITANI Sana, KANETOSHI Jyunya, ICHIKI Yoshihiko

STAFF:
Director/ Screenplay: MORII Yusuke
Original Story: IMAMURA Natsuko
Music/ AOBA Ichiko
Plan/Producer: KONDO Takahiko
Cinematography/Lightning: IWANAGA Hiroshi
Producer: NANBU Michitoshi, IIZUKA Kaori
Cinematography/Lightning: IWANAGA Hiroshi
Recording: KOMAKI Masato
Art: OHARA Kiyotaka
Edition: HAYANO Ryo
Costume: KOKETSU Haruki
Hair Makeup: TERASAWA Rumi
Sound Mixer:SIMAZU Mikisuke
Sound Effect: KATSUMATA Sakura
Steel: MIKI Masahiro
Assistant Director: HANYU Toshihiro
Publicity: HIRAI Mariko
Title Design: AKAMATSU Hicozoh

---
【Screening Schedule】
"AMIKO"(2022/Japan/104 min.)
Nov. 20(Sun) 10:00~@NTT Cred Hall
※The time to start screenings and the speakers can be changed due to unavoidable circumstances.
---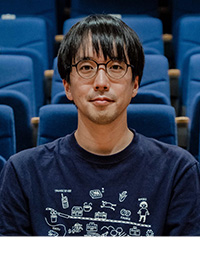 Director:MORII Yusuke
MORII Yusuke was born in Hyogo Prefecture in 1985. He studied for a degree in Directing, Acting, and Documentary at the Japan Institute of the Moving Image. After graduating, he took his first steps in the film industry under the watchful eye of former film school lecturer Director NAGASAKI Shunichi on the film "The Witch of the West is Dead '' (2008). In the years that followed, he worked under various leading directors, including OMORI Tatsushi. MORII's upcoming film, "This is Amiko" (scheduled for 2022), marks his debut as a film director.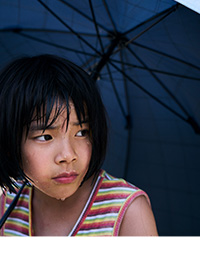 OSAWA Kana [Amiko]
Born in Tokyo on June 16, 2011, Kana made her acting debut in this film. Despite having no acting experience, she was selected for the lead role of Amiko at the auditions.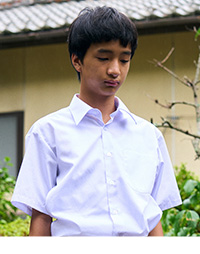 OKUMURA Tensei [Kota]
Born in Fukuoka on March 13, 2008, Tensei is the second of three children. He is a third-year junior high school student and active member of his school's basketball club. Tensei appeared in the film "We Are Little Zombies" (2019) and the commercial "Glico Cafe Ole". He is in charge of percussion in the band "Bogey Kazoku" and tours all over the country every year.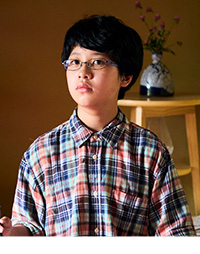 OZEKI Yuto[Nori]
Yuto was born on April 5, 2009 in Hiroshima City.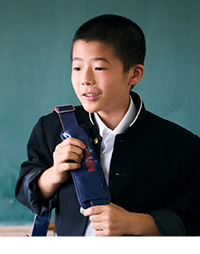 KITTAKA Mimaki [Bozu atama]
Mimaki was born on June 1, 2009 in Hiroshima City.
« (日本語) 全作品ラインナップ&チケット発売日発表!広島国際映画祭2022記者会見Screening of "Floating Borderline" Directed by SUMIMOTO Naoko from Hiroshima, and a Talk Show by the Director SUMIMOTO, the Actor KAWASHIMA Marino, and the Sound/Sound Mixer TAKIZAWA Yuki. »