News
2022/10/14
Screening and a Talk Show of "Ring Wandering" Directed by KANEKO MASAKAZU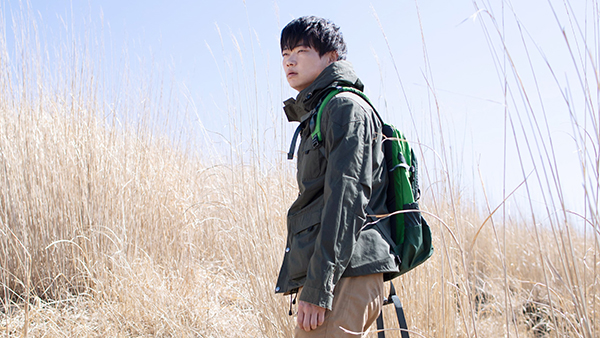 ©2021 リング・ワンダリング製作委員会
<Story>
 Sōsuke has his heart set on becoming a manga artist. He decides to write a series about the now extinct Japanese wolf. Unfortunately, a seemingly insurmountable obstacle stands in his way; he's not good at drawing wolves. One day, while working at a construction site, he meets a mysterious girl, Midori. She enters the site to look for her dog but falls and injures herself. Sōsuke takes her home. However, when they arrive at the photo studio run by her family, he notices something strange about the Tokyo scenery. It no longer looks familiar… The story that unfolds is both tragic and fantastical, intertwining both the past and present.
Cast: KASAMATSU Show, ABE Junko, YASUDA Ken, KATAOKA Reiko, SHINAGAWA Toru, TANAKA Yoji, HASEGAWA Hatsunori
Cinematographer: FURUYA Koichi
Lighting Technician: YOSHIKAWA Shintaro
Sound Operator: IWAMA Tsubasa
Sound Mixer: HWANG Yong-Chang
Production Designer: HEYA Kyoko
VFX Superviser: TAKAHASHI Koya
Manga by MORIIZUMI Takehito
Music: TOMIYAMA Yuko
Screenplay: KANEKO Masakazu, YOSHIMURA Genki
Producer: SHIOTSUKI Takashi, KONOIKE Kazuhiko

---
【Screening Schedule】
"Ring Wandering" (2021/Japan/103 min)
Nov. 18(Fri)19:00~@NTT Cred Hall
※The time to start screenings and the speakers can be changed due to unavoidable circumstances.
---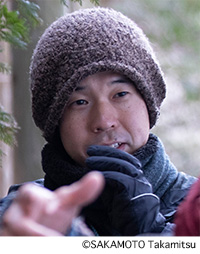 Director: KANEKO Masakazu
 KANEKO Masakazu, born in Tokyo on January 24, 1978, studied for an undergraduate degree at Aoyama Gakuin University's School of International Politics, Economics and Communication. After graduating he enrolled in the Film School of Tokyo, where he studied under the Japanese filmmaker and screenwriter ZEZE Takahisa. In the years that followed, he made TV commercials, promotional videos for businesses, and six short films.
 In 2016, KANEKO broke onto the international stage with his first feature-length film, "The Albino's Trees." In addition to screening at cinemas throughout Japan, the film was selected for the category of upcoming filmmakers at Beijing International Film Festival, won the triple crown—Best Feature Film, Best Director and Best Cinematography—at the historic Portuguese International Film Festival of Figueira da Foz, and brought home 20 other awards from festivals around the world.
 In 2021, KANEKO's second feature-length film, "Ring Wandering," premiered at the 37th Warsaw International Film Festival, where it was selected for the Ecumenical Jury Award Special Mention. It screened for the first time in Japan at the 22nd TOKYO FILMeX, won the coveted Golden Peacock Award at the 52nd India International Film Festival in Goa, and won the Best Screenplay Award at the 43rd Durban International Film Festival in South Africa. It has also been shown at cinemas in Taiwan and in Japan where it screened for more than six months.
 Concurrent with the release of "Ring Wandering," SAKAMOTO has continued to push forward with his next film "The Water Sprite." His talent and determination resulted in selection for the Agency for Cultural Affairs' 2021 Japanese Film Overseas Development Enhancement Project. Joined by three other upcoming Japanese filmmakers, his work will feature at 72nd Berlin International Film Festival and European Film Market on the recommendation of UNIJAPAN.
« Films Starring MOMOI Kaori and TASAKA Tomotaka:the 120th Anniversary of His Birth in HiroshimaHiroshima International Film Festival 2022 Screening Film Announcement Part Ⅲ! »