News
2022/10/12
Hiroshima International Film Festival 2022 Screening Film Announcement Part Ⅲ!
Hiroshima International Film Festival 2022 Screening Film Announcement Part Ⅲ !
Ticket sales date will be announced later!
The screening schedule is being adjusted, and will be announced once it is confirmed.

Please follow it! ➡https://twitter.com/hiff_jp➡︎https://twitter.com/hiff_jp
---
Special Screenings
■The last 10 years(Japanese Subtitles)
Director: FUJII Michihito
2022/Japan/125min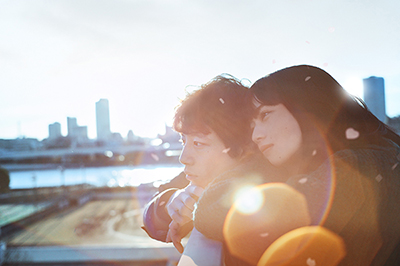 ©2022映画「余命10年」 委員会
<STORY>
Matsuri Takabayashi (KOMATSU Nana) is 20 years old. She has decided never fall in love again. She does not want to get attached to life as a very rare, incurable disease that affects one in a million people afflicts her.
Just as she decided this, she is reunited with her former classmate Kazuto Manabe (SAKAGUCHI Kentaro) at a class reunion. When Kazuto tells her he feels living is useless, Matsuri blows up at him because his attitude to life seems incredibly selfish to her. But after this exchange, they start getting closer and closer.
A love story with a definite end in sight. If a relationship were to start, it would be incredibly painful and heart wrenching for both of them. But even then, Matsuri could not repress her feelings. She knows she should not see him again, and yet she finds herself hiding her illness, spending time and having fun with Kazuto just like any other couple in their twenties.
As happy memories multiply, their time left together gets shorter and shorter. What will become of the two of them…?
■『Ring Wandering』
Director: KANEKO Masakazu
2021/Japan/103min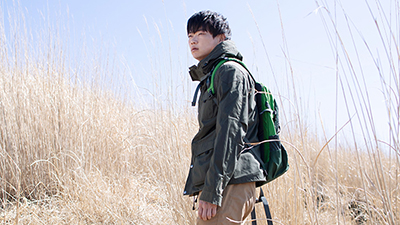 ©2021 リング・ワンダリング製作委員会
<STORY>
Sōsuke has his heart set on becoming a manga artist. He decides to write a series about the now extinct Japanese wolf. Unfortunately, a seemingly insurmountable obstacle stands in his way; he's not good at drawing wolves. One day, while working at a construction site, he meets a mysterious girl, Midori. She enters the site to look for her dog but falls and injures herself. Sōsuke takes her home. However, when they arrive at the photo studio run by her family, he notices something strange about the Tokyo scenery. It no longer looks familiar… The story that unfolds is both tragic and fantastical, intertwining both the past and present.
Films Satrring MOMOI Kaori
■『No More Easy Life』
Director:HIGASHI Yōichi 
1979/Angle,ATG/113min/Color motion picture film 35㎜
CAST/MOMOI Kaori, OKUDA Eiji, MORIMOTO Reo, ITAMI Juzo
<STORY>
HIGASHI Yōichi brings MINOBE Noriko's best-selling novel to life on the big screen in "No More Easy Life." The protagonist, Mariko, played by MOMOI Kaori, breaks up with the two men she'd been dating to make a new start in life. MOMOI's outstanding performance of Mariko, drawing viewers' attention to the character's innocence through the lighthearted manner of her everyday encounters, won her numerous accolades.
■『The Yellow Handkerchief』
Director: YAMADA Yōji
1977/SHOCHIKU/108min/Color motion picture film 35㎜
CAST/TAKAKURA Ken, BAISHO Chieko, MOMOI Kaori, TAKEDA Tetsuya
<STORY>
"The Yellow Handkerchief" is undoubtedly one of YAMADA Yōji's masterpieces. Fond of the theme traveling, as seen in his series "It's Tough Being a Man," YAMADA invites the audience to join a man returning home to make a fresh start with his wife in Hokkaido after a stint in prison. On his way home, he encounters a young man and then a young woman, both of whom are traveling around Hokkaido. As their overlapping journeys progress, the young man and woman, once strangers, become more and more enamored with one another.
TASAKA Tomotaka:the 120th Anniversary of His Birth in Hiroshima
■『I'll Never Forget the Song of Nagasaki』
Director: TASAKA Tomotaka 
1952/Daiei Film(Tokyo)/131min/black‐and‐white film 35㎜
CAST:KYO Machiko, Aarlington ROLLMAN, KUGA Yoshiko, NEGAMI Jun
<STORY>
A Japanese soldier, nearing death at a prisoner of war camp on Hawaii during WW2, entrusts composer Henry Gray with an unfinished musical score. The war over, Gray, having promised to complete the score, travels to Nagasaki in search of the soldier's family, yet on arrival… Director TASAKA Tomotaka draws on his experience as an atomic bomb blast survivor to bring together the souls of Japanese and Americans divided by war through the medium of music.
Special Screenings Asian Premiere
■『The Unknown Athenians』 <The director's talk show will be pre-shot and screened.>
CAST: Angeliki ANTONIOU
2020/Germany・Greece/75 min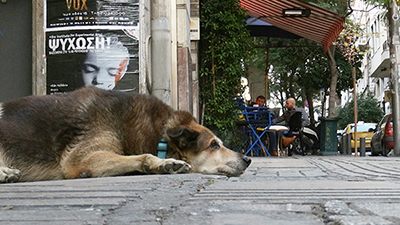 Angeliki Antoniou Filmproduktion
<STORY>
"The Unknown Athenians" is a documentary following the daily routine of stray dogs struggling in the center of Athens and the people who take care of them over a period of six exhausting years of austerity. A hidden world emerges from the routes of the unknown Athenians and unveils the unexpected face and the heart of Athens, a city in the midst of change.
■『The Ship』 <The producer's talk show will be pre-shot and screened.>
Director: Sebastian BATAN SILVA
2022/Mexico/85min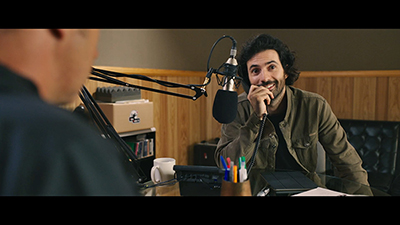 Just Real
<STORY>
Miguel, a sarcastically pessimistic radio host of a show named "The Ship," is submerged in an endless routine. Miguel's life turns upside down after receiving a call from an amazing seven-year-old kid who asks him to help fulfill his last wish before he dies: To travel in "The Ship" to see the ocean for the first and last time. Miguel will have to use his imagination and step out of his comfort zone in order to grant this extraordinary request before it's too late.
« Screening and a Talk Show of "Ring Wandering" Directed by KANEKO MASAKAZUScreening of "The One I Long to See" Directed by JOE, and a Talk Show by the Director and KURANOO Narumi (AKB48) and NAKAMURA Tamao. »