News
2022/10/7
Screening of "The One I Long to See" Directed by JOE, and a Talk Show by the Director and KURANOO Narumi (AKB48) and NAKAMURA Tamao.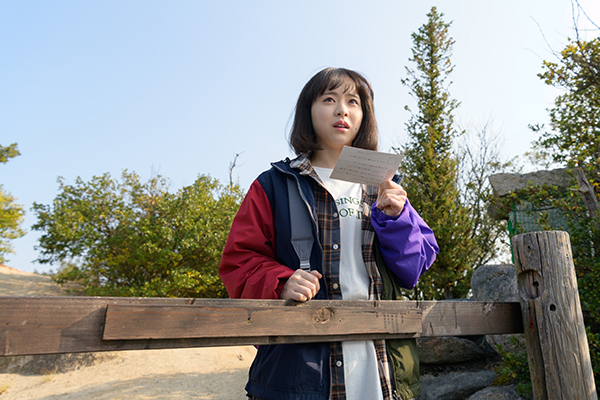 ©TTGlobal
<Story>
 Kaede, an 11-year-old girl, suddenly collapsed in class one day and was diagnosed with acute myeloid leukemia. For young Kaede, anticancer drug treatment and radiation therapy were nothing short of grueling, but the only emotional support she had was Yoshi, who was fighting the same disease in the bed next to her. At the same time, Kengo Yanai, who runs an IT company, loses his beloved daughter to leukemia. As a business owner, Kengo has no choice but to prioritize his work, but the loss of his daughter has brought his family, which he thought was happy, to the brink of collapse. Desperate, Kengo registers as a bone marrow donor. Having lost his family, becoming a bone marrow donor was the only thing he could be proud of in his life. A man and a girl try their best to live with the loss of their irreplaceable loved ones. What is the "person they want to see the most" that they have been searching for while leading different lives?
【Cast】 KURANOO Narumi (AKB48)、TAKASHIMA Reiko 、NAKAMURA Tamao 、MIURA Koichi 、FUWA Mansaku 、JOE、TANAKA Mayumi、OMORI Hiroshi、SAI Tetsuhiro、NATSUI Seiko、MACHIMOTO Eri
【Staff】 MUSIC:YAMAMOTO Masaya、SARUGAKU、YAMANAKA Yuya / Gaffer: HONMA Kohei / Cinematography:MATSUOKA Hiroshi / Screenplay : JOE / Producer : HORI Tomoko
【Screening Schedule】
"The One I Long to See"(2022/Japan/106min)
Nov. 19(Sat)13:30~@NTT Cred Hall
※The time to start screenings and the speakers can be changed due to unavoidable circumstances.
---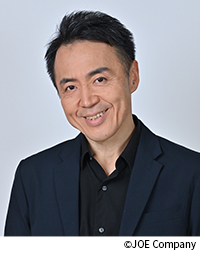 Director:JOE
Name: Take. Changed his name from his real name, Takeshi Onodera, and is currently working under his name only.
Actor, screenwriter, playwright, director, film director, and producer. His acting credits include the role of Shuji Kitayama in the drama "HOTEL" and Captain Nakajima in "Ultraman Dyna."
He presides over the producing unit JOE Company and the theatrical company system unit LAPITA☆SHIP, for which he writes and directs almost all of the productions, and has built a unique world of his own with his unique ideas, precise composition, and bold direction that has won him acclaim.
His first film as a film director is "7ANA," a comedy film starring Akira Akasaka of Hikaru Genji, which is being sequentially released.
His second film as a director, "Ichiban Aitai Hito," starring Kuranoo Narumi (AKB48), Takashima Reiko, Nakamura Tamao, and Miura Koichi, about the strange fate of a leukemia patient and donor, will be released in 2023.
He has also begun taking on challenges in new fields, such as writing novels and directing opera musicals. He is currently showing his first talk show "Jouetsu BAR" on Miyako TV and YouTube channel.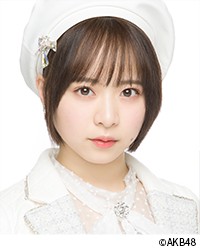 Leading Actor: Playing the role of Kaede Sasagawa:KURANOO Narumi (AKB48)
 In April 2014, KURANOO Narumi passed the "AKB48 Team 8 Nationwide Simultaneous Audition" as a representative of Kumamoto Prefecture. She made her debut as a member of Team 8 at the "AKB48 Team 8 Project Presentation. She made her debut as a member of Team 8 at the "PARTY is about to start" performance. On December 8, 2021, at the "AKB48 Theater 16th Anniversary Special Performance," she was announced as the captain of Team 4. She continues to be active not only as an idol but also in dramas and movies, and is actively working as an actress. She was selected to play the leading role for the first time in the movie "Ichiban Aitai Hito".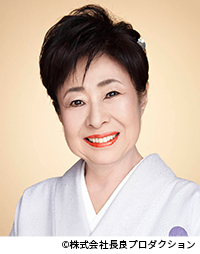 Special Appearances: Playing the role of Syoko Yanai: NAKAMURA Tamao
NAKAMURA Tamao made her acting debut in 1953 in OGIYAMA Teruo's film "Keiko and Yukie."
She has served as a special tourism ambassador for Kyoto City since 2001 and was appointed "Honorary Tourism Ambassador of Kyoto" in 2011.
Her cheerful character is popular among young people, and she has a wide range of fans of all ages and both men and women. He has appeared on TV, dramas, commercials, events, stages, and movies.
In recent years, she has also been active on Instagram and YouTube.
Major awards
2000 Elandor Award, Special Prize
2007 Kinuyo Tanaka Award, 62nd Mainichi Film Concours
2018 Diamond Grand Prize at the 27th Japan Film Critics Awards for Destiny: Kamakura Monogatari The 36th Kyoto Prefecture Cultural Award, Distinguished Achievement Prize (2018)

« Hiroshima International Film Festival 2022 Screening Film Announcement Part Ⅲ!(日本語) 広島国際映画祭2022 ボランティア募集中! »