News
2022/9/30
Hiroshima International Film Festival 2022 Screening Film Announcement Part Ⅱ!
Hiroshima International Film Festival 2022 Screening Film Announcement Part Ⅱ!

Two works have been added to the screening program "Hiroshima EYE", which features works by filmmakers related to Hiroshima, or old and new works shot in Hiroshima.
Ticket sales date will be announced later!
The screening schedule is being adjusted, and will be announced once it is confirmed.

Please follow it!➡︎https://twitter.com/hiff_jp
---
HIROSHIMA EYE
■The One I Long to See
Director: JOE
2022/Japan/106min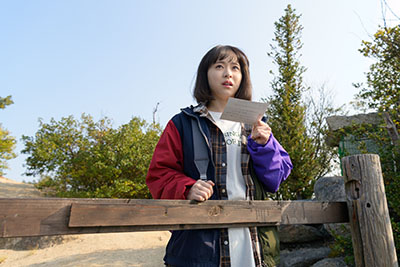 ©TTGlobal
<STORY>
Kaede, an 11-year-old girl, suddenly collapsed in class one day and is diagnosed with acute myeloid leukemia. For young Kaede, anticancer drug treatment and radiation therapy are nothing short of grueling. The only emotional support she has is Yoshi, who is fighting the same disease in the bed next to her. At the same time, Kengo Yanai, who runs an IT company, loses his beloved daughter to leukemia. As a business owner, Kengo has no choice but to prioritize his work. However, the loss of his daughter brings his family, which he thought was happy, to the brink of collapse. Desperate, Kengo registers as a bone marrow donor. Having lost his family, becoming a bone marrow donor is the only thing he has left to be proud of. A man and a girl try their best to live with the loss of irreplaceable loved ones. Who is the "person they want to see the most" that they have been searching for while leading different lives?
AMIKO
Director: MORII Yusuke
2022/Japan/104min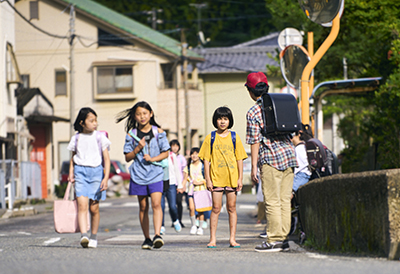 ©2022『こちらあみ子』フィルムパートナーズ
<STORY>
MORII's film "Amiko" brings the award-winning novel 'Atarashii Musume' [lit. New Daughter], later renamed 'Amiko,' to the big screen. The author, IMAMURA Natsuko—one of Japan's most closely watched writers and winner of 161st Akutagawa Prize for her novel 'The Woman in the Purple Skirt'—was awarded the Dazai Osamu Prize and the Mishima Yukio Prize for this story. Amiko, the protagonist, is a quirky elementary school girl growing up surrounded by a loving family and friends. Her father is kindhearted; mother, a pregnant calligraphy school teacher; older brother, always willing to make time for her; and classmate, Nori, someone she admires. Her pure-hearted, innocent approach to life can't help but rub off on those around her. Holding up a walkie-talkie with flat batteries she got for her birthday, she calls out, "Come in! Come in! This is Amiko speaking." The strange, funny, yet somehow endearing nature of humans is vividly portrayed in this film.
« (日本語) 広島国際映画祭2022 ボランティア募集中!Title: Hiroshima International Film Festival 2022 Screening works Announcement Part I! »