News
2022/9/29
Title: Hiroshima International Film Festival 2022 Screening works Announcement Part I!
Hiroshima International Film Festival 2022 Screening works Announcement!
HIFF shows films from all over the world which carry positive messages this year also.
Ticket sales date will be announced later!
The screening schedule is being adjusted, and will be announced once it is confirmed.

Please follow it! ➡https://twitter.com/hiff_jp➡︎https://twitter.com/hiff_jp
---
Special Screenings
■Josee, the Tiger and the Fish
Director: KIM Jong-kwan
2020/Korea/117 min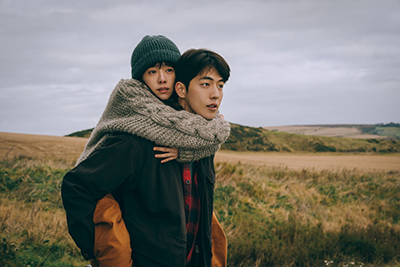 Original Film © 2003 ""Josee, the Tiger and the Fish"" Film Partners. All Rights Reserved. © 2020 Warner Bros. Ent. All Rights Reserved
<STORY>
Yeon Seok, a student in his final year at university, finds a woman lying on the side of the road. He helps her get home. To show her gratitude, she invites him in for dinner. The woman, a paraplegic, is called Josee. She lives alone with her grandmother, has a unique sensibility, her own worldview, and learns what she can from books. Josee's personality appeals to Yeon Seok.
Yeon Seok starts to call on Josee, slowly learning about her past, about the loss of her parents, how she ran away from a children's home, how she was taken in by her grandmother, and how she retreated into her own shell. The more he learns, the more infatuated he becomes, propelling him to ask a female university friend to help her gain city subsidies to renovate her accommodation. However, Josee suspects that Yeon Seok and the woman are more than friends, causing her to push him away…
HIROSHIMA EYE
■Floating Borderline
Director: SUMIMOTO Naoko
2020/Japan/65 min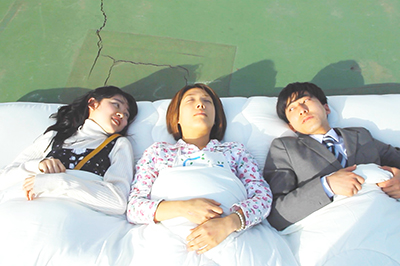 ©︎NAOKO SUMIMOTO
<STORY>
Summary Marino sleeps so much she's got bedsores. When she learns that Mamoru, a regular customer at the coffee shop she works part-time at works for a company that sells beds, she heads out to buy one. However, from the moment she uses it, weird and wonderful things start to happen, slowly throwing her quiet life into turmoil. Strange shadows come to life, dancing in unimaginable ways. She unexpectedly meets her childhood friend, Minori, who recants memories she has no recollection of and more.
■City of a Thousand Suns
Director: Paula KEHOE & Feargal WARD
2022/Ireland/53 min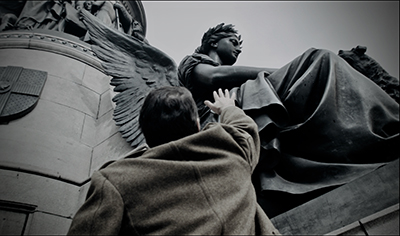 Saoi media
<STORY>
"City of a Thousand Suns" is an immersive cinematic pilgrimage. Part poem and part elegy, it forges connections between two distant cities, Dublin and Hiroshima. Drawing on a rich legacy of world cinema, it dives into our collective memory and shines a light on the trauma we all share as descendants of the atomic age.
■Trapped Balloon
Director: MIYAGAWA Hiroyuki
2022/Japan/104 min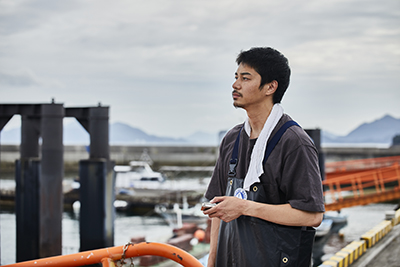 (C)buzzCrow Inc.
<STORY>
A woman heads to an island to see her estranged father, a former teacher. She wants to talk to him about whether or not she should resume her teaching career, which she gave up. The reason for her estrangement from her father has to do with her mother's death. Upon arriving on the island, she becomes suspicious of an unsociable man who lives in her father's neighborhood. The time she spends on the island and her encounters with the islanders bring about changes in her relationship with her father. At the same time, the secret of the unsociable man is gradually revealed.
« Hiroshima International Film Festival 2022 Screening Film Announcement Part Ⅱ!Title: The date for Hiroshima International Film Festival (HIFF) 2022 has just been decided!! »