News
2021/11/20
"The Gift of Fire" – Director Kurosaki, Talk show
On November 19 2021, a talk show with Director Kurosaki, director of "The Gift of Fire" was held. The interviewer was MIYAZAKI Sonoko, a former journalist of The Asahi Shimbun.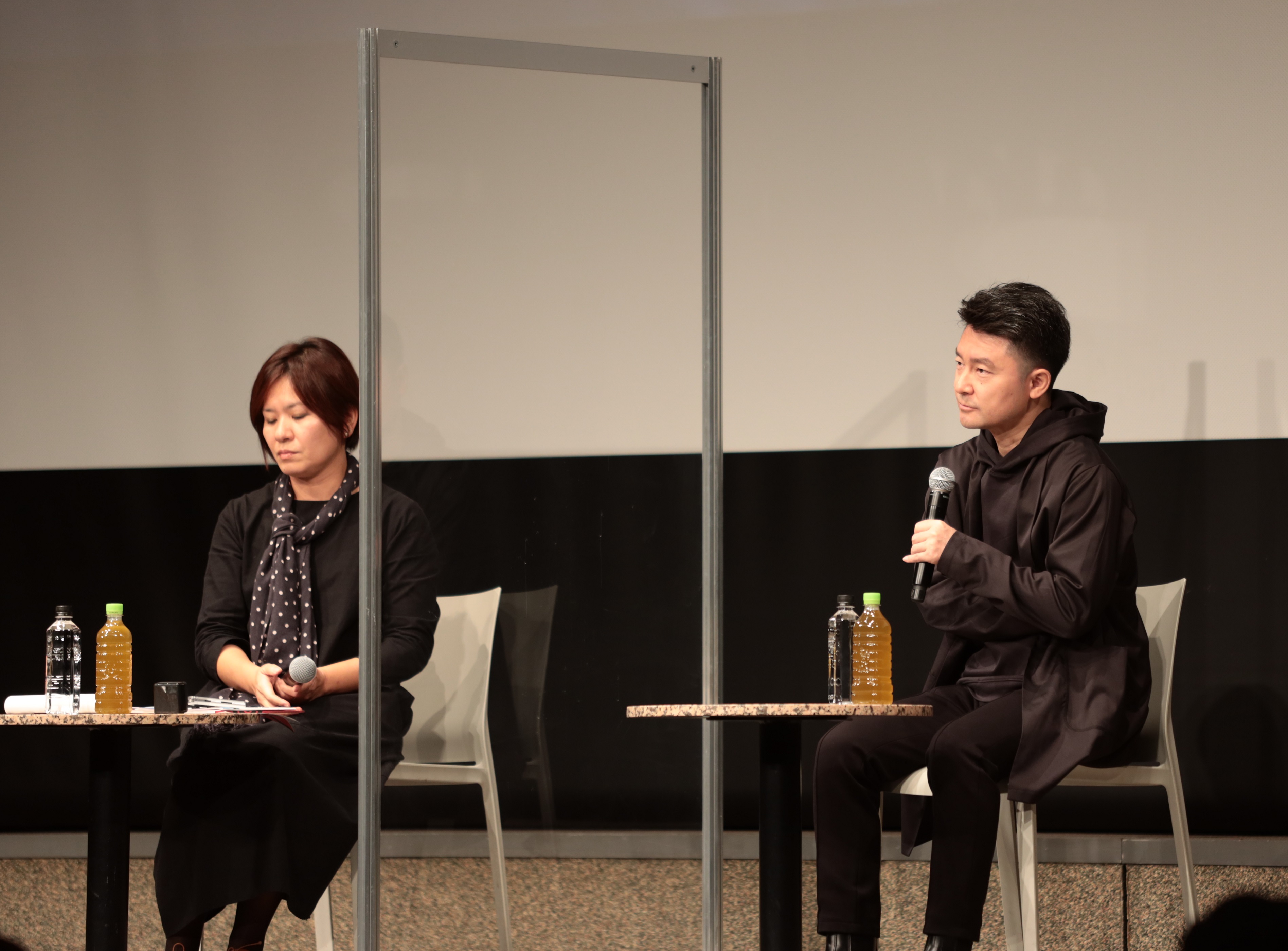 The story of "The Gift of Fire" centers around young scientists who were studying nuclear fission immersing themselves in the research and development of nuclear bombs in Kyoto toward the end of the Pacific War.
Although the drama version was aired on NHK prior to the film release, it seems that Director Kurosaki worked on the production of the feature film first. He spoke passionately that he wanted to make a movie regardless of his position, even though he received the opinions during production that it is difficult to make a movie with such a strong controversial theme. With the encouragement of the producer, "That's why we should do it," he could finally make it to completion, taking 10 years to overcome all the obstacles. He recalled that the 10 years might have been necessary, reflecting the events like the Fukushima No.1 nuclear plant accident which became a tailwind by leading to the growing interest in the nuclear power issues in Japan that occurred during the production.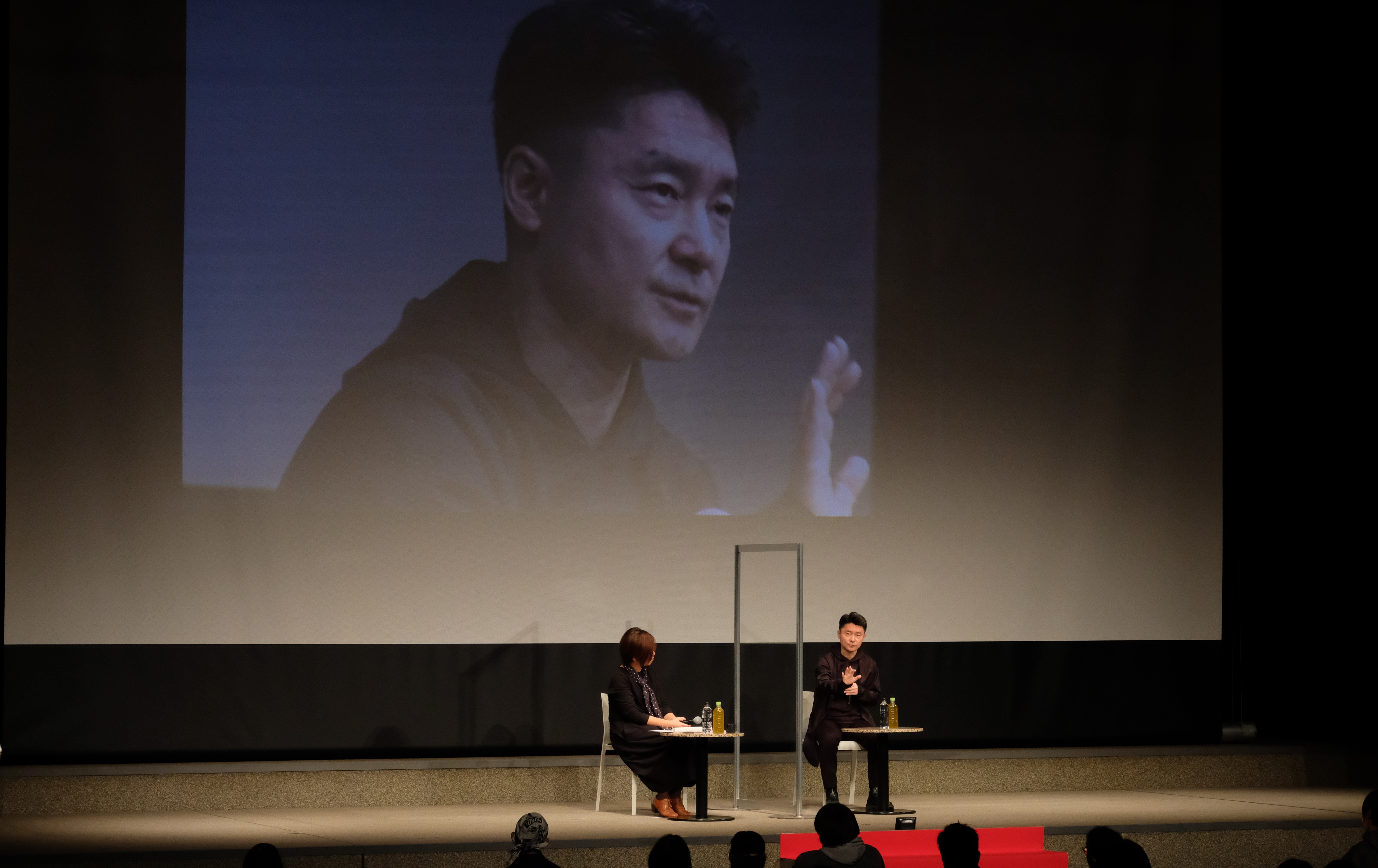 He said that he was allergic to describing the possibility that the Japanese could also have been the perpetrators of an atomic bombing, but when it comes to thinking about how to put it into video work, he thought he would make it as fiction, but this was the reality as well.
When asked about the casting by the interviewer, he said that he was pretty sure the personality of an ordinary researcher whose life changed drastically when started to be involved in weapons manufacturing at the command of the Navy and who still wish to pursue the research rather than making weapons, and the madness created in such process can only be expressed well by YAGIRA Yuya. In addition, ARIMURA Kasumi's passion for acting, invigoration of the team by MIURA Haruma, and TANAKA Yuko's unique acting called "Tanaka Bushi" were pointed out by him.
When the interviewer mentioned that his film won Grand Jury Narrative Feature at the Awareness Film Festival in the United States, he happily answered that the film got a positive response in the United States. Then the audience gave a big applause to him and the talk show was wrapped up in a friendly atmosphere.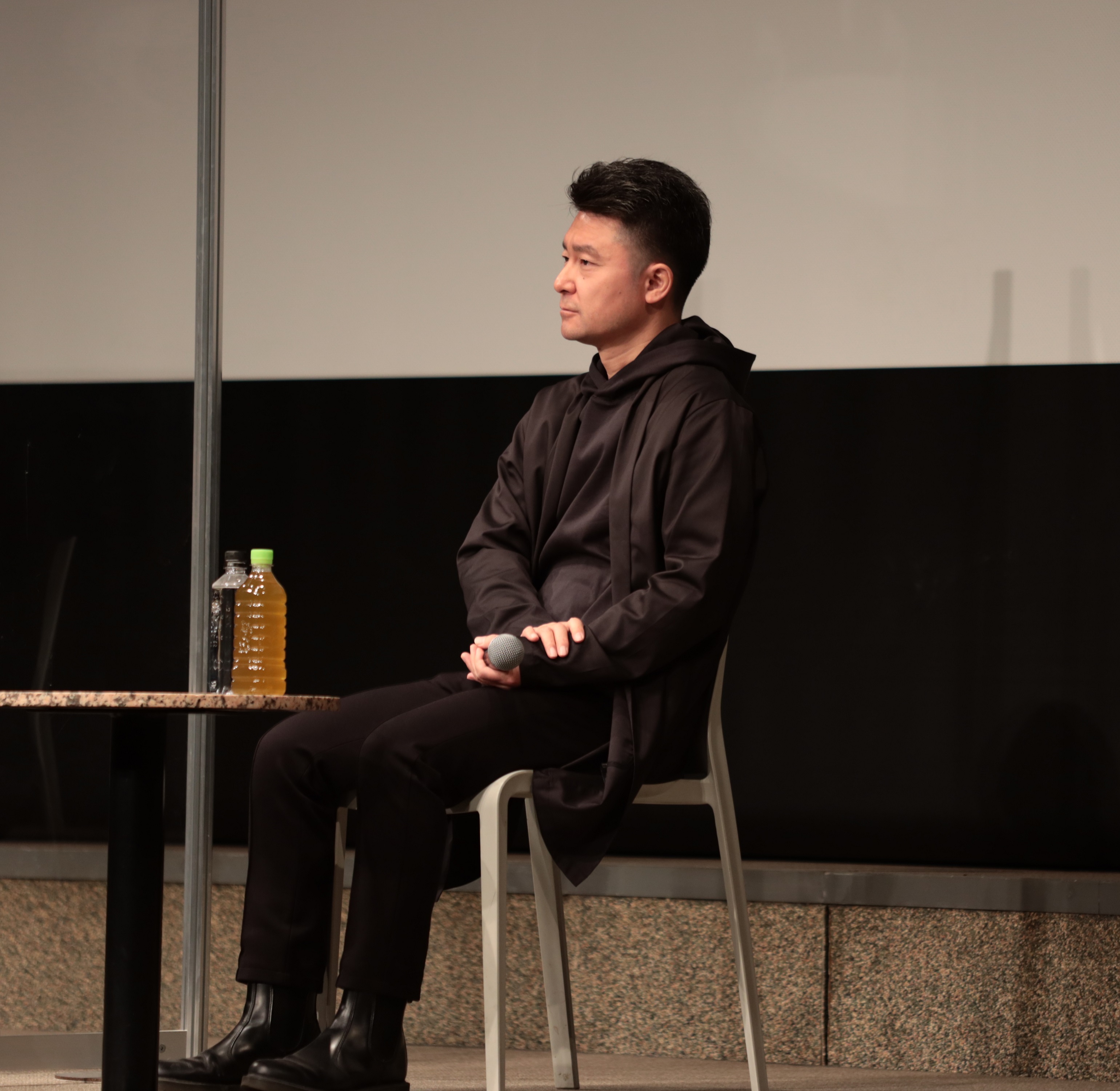 « "Just tracing the history was not enough."-Director Mika Kawase, Talk show at Yokogawa cinema."The Asian Angel" Director Talks About What He Values. »