News
2021/11/20
"Just tracing the history was not enough."-Director Mika Kawase, Talk show at Yokogawa cinema.
At 11am, November 19, 2021, "The Postman from Nagasaki" was screened at Yokogawa cinema.
There are 3 characters in the film: Sumiteru Taniguchi who got a great burn on his back from the heat ray of the atomic bomb during his round on post-delivery on August 9 1945 when he was 16 years old, Peter Townsend who wrote "The Postman of Nagasaki" in 1984 after covering Taniguchi's story in Nagasaki, and Peter Townsend's daughter, Isabelle Townsend. In 2018, Isabelle visited Nagasaki relying on her father's book. After the passing of both her father and Taniguchi, on the land of Nagasaki, what did she feel and find there?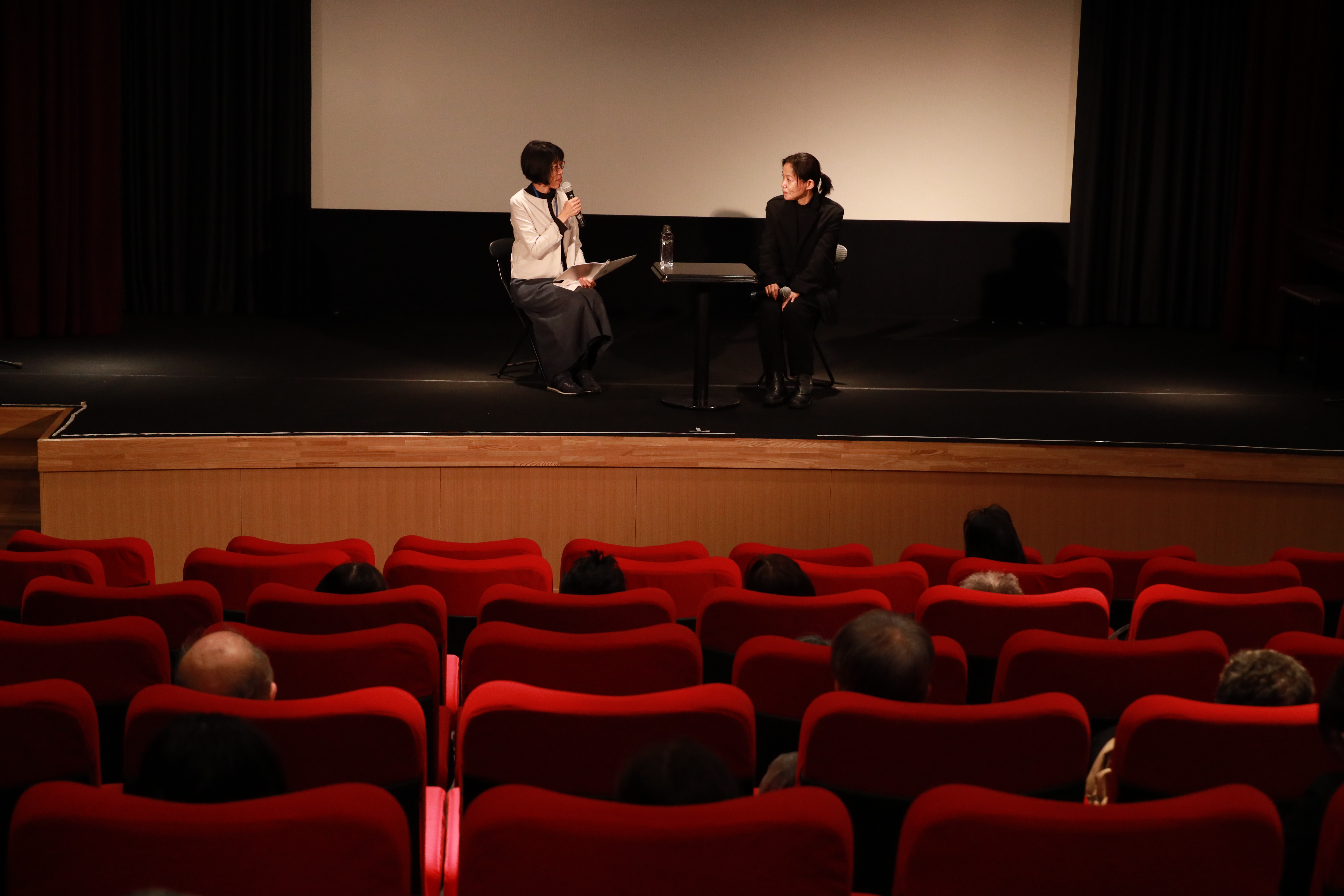 This, Kawase's 4th film was completed in July 2021 as a documentary film succeeding the prayers for peace. It was previewed as the first film of the program "Hiroshima EYE" of the festival. After the screening, a talk-show by the director Kawase was held. The interviewer was Tomoko Nishizaki of Hiroshima Film Commission.
Mr.Taniguchi and the director Kawase met in 2014 through a common acquaintance who was working for a republishing movement of "The Postman of Nagasaki," the Mr.Townsend's book this film was based on. In the spring of 2015, Kawase traveled to the United States together with Mr. Taniguchi who attended the Nuclear Non-Proliferation Treaty Review Conference. Although Kawase shot footage of Mr. Taniguchi's appealing the abolition of nuclear weapons to the world, and interviewed him in Nagasaki and Tokyo many times after that, she said, "There had always been doubts in me about shooting Mr. Taniguchi's film, because I did not experience war myself." However, she continued that when she made a true commitment about passing down Mr.Taniguchi's peace appealing activity to the future by film, she felt that just tracing the history of Mr.Taniguchi and Mr.Townsend was not enough.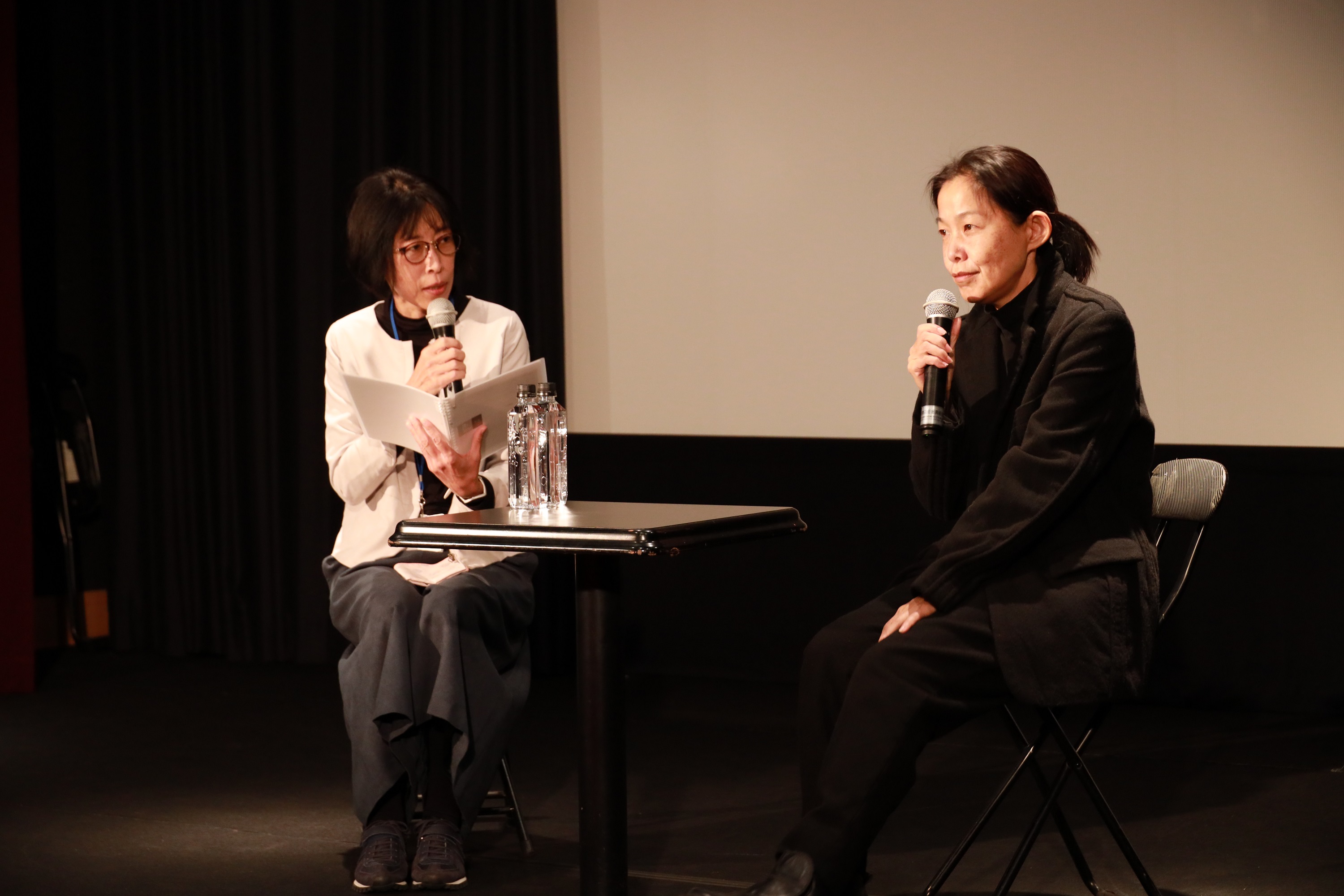 The production became full into gear after Kawase contacted Isabelle and visited France to see her in 2016. During the shooting, Mr. Taniguchi passed away on August 30, 2017. On his passing, Isabelle shed tears saying, "I wanted to see him." but her words, "We should not give up here." and her attitude was encouraging, Kawase said.
The next year after Mr. Taniguchi's passing, in August of 2018, Isabelle visited Nagasaki. The camera captured her attending Nagasaki's peace memorial ceremony on August 9 and pulling a Shorobune boat with Mr. Taniguchi's family follows Nagasaki's traditional custom of Shoronagashi which sends off the deceased when they have their first Obon, a Buddhist event. But this film does not end here.
"I was waiting to see what Isabelle would do after visiting Nagasaki." Kawase said. And six months later, she finally contacted Kawase. What did Isabelle do after visiting Nagasaki? Which scene director Kawase courageously put into the film? Please go and see the film in the theatre to find them.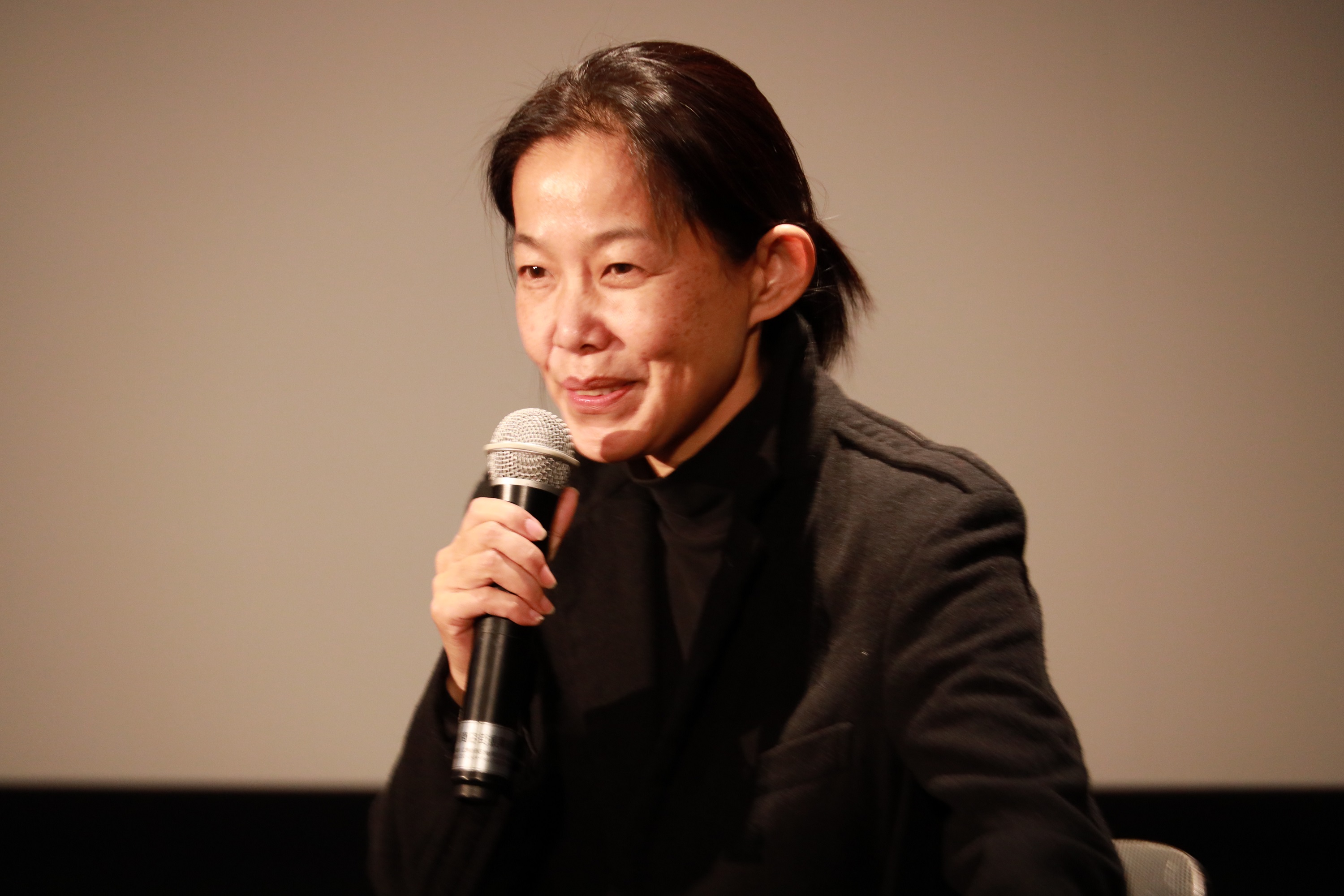 In the film, a boy riding a red bicycle makes a symbolic appearance. Kawase laughed saying, "I know it is reckless." And she explained the reason why to the audience. "This is a documentary film but the main characters Mr. Townsend and Mr. Taniguchi have both passed away and are not here. To make a connection with them, I put the boy riding a red bicycle. He is a 16-year-old high schooler we found in Nagasaki. His beautiful standing posture drew our attention during casting."
"The Postman from Nagasaki" was completed with the help of people in Nagasaki and many others. You can feel the supporters' message by the catch phrase, "Please, you can be a delivery person too." in the movie trailer made by local high school students.
« (日本語) オープニング上映~トークショー終了後『映画 太陽の子』黒崎博監督による「ティーチイン」"The Gift of Fire" – Director Kurosaki, Talk show »