News
2021/11/19
"HIFF is a place like home," said Dir. Fujii as he smiled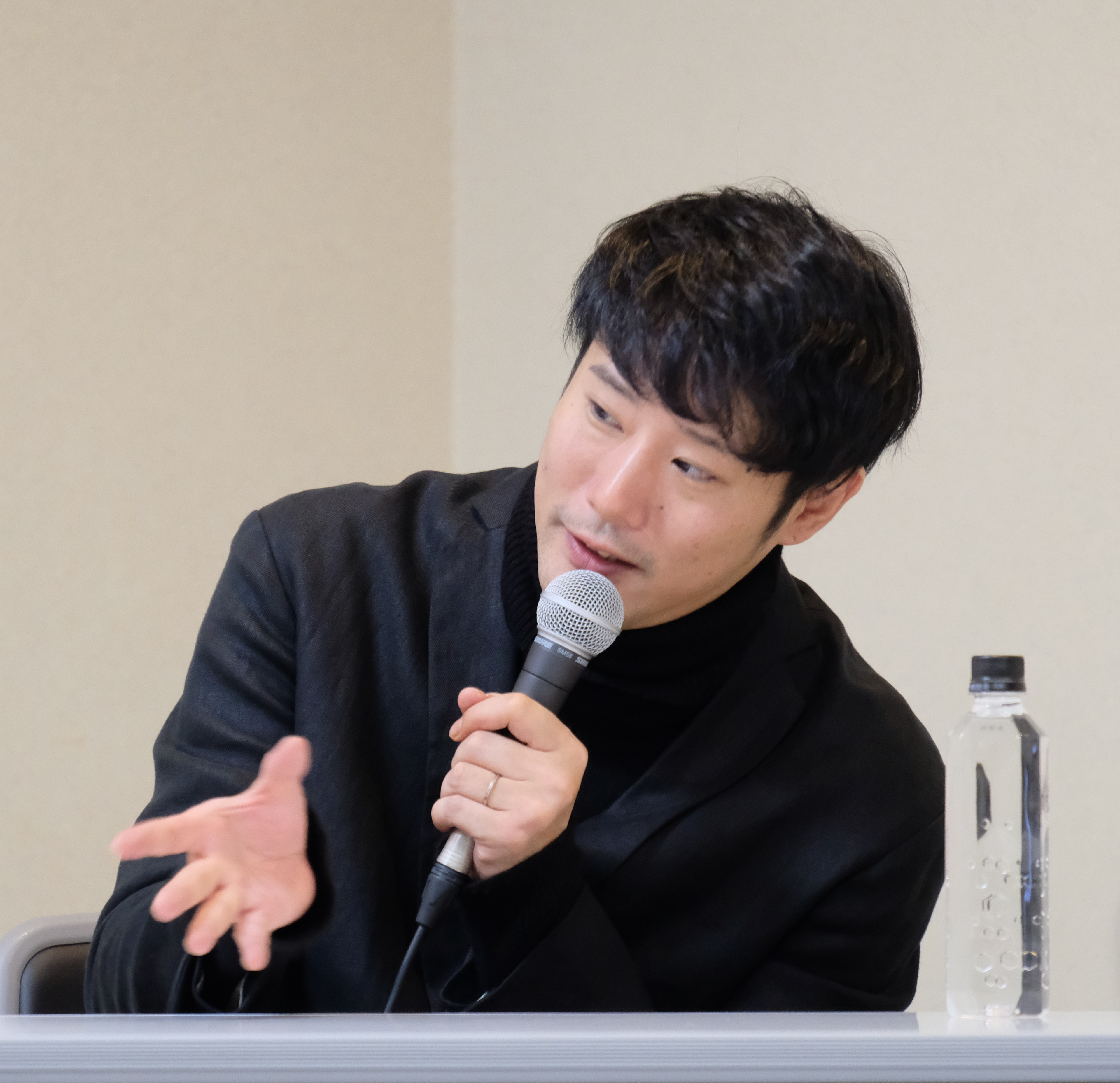 Director Michihito Fujii hosted a teach-in event at NTT CRED Hall #2 at 11 a.m. on Friday, November 19. The venue was crowded with fans attracted to the show. Dir. Fujii smiled shyly and said, "I held my first talking event as a film creator at the Damah Films Festival in Hiroshima (the predecessor of Hiroshima International Film Festival). This is a place like home for me as a director." The audience applauded warmly for his opening speech.
The teach-in was conducted in a friendly atmosphere. Dir. Fujii talked about his career humorously, "I gained confidence at the film festival in Hiroshima. I had never even been nominated for any awards until I received the Special Jury Award here." When asked how he got inspiration for his works, he explained that he didn't push himself to come up with ideas, but things he saw or heard in his daily life inspired him afterward.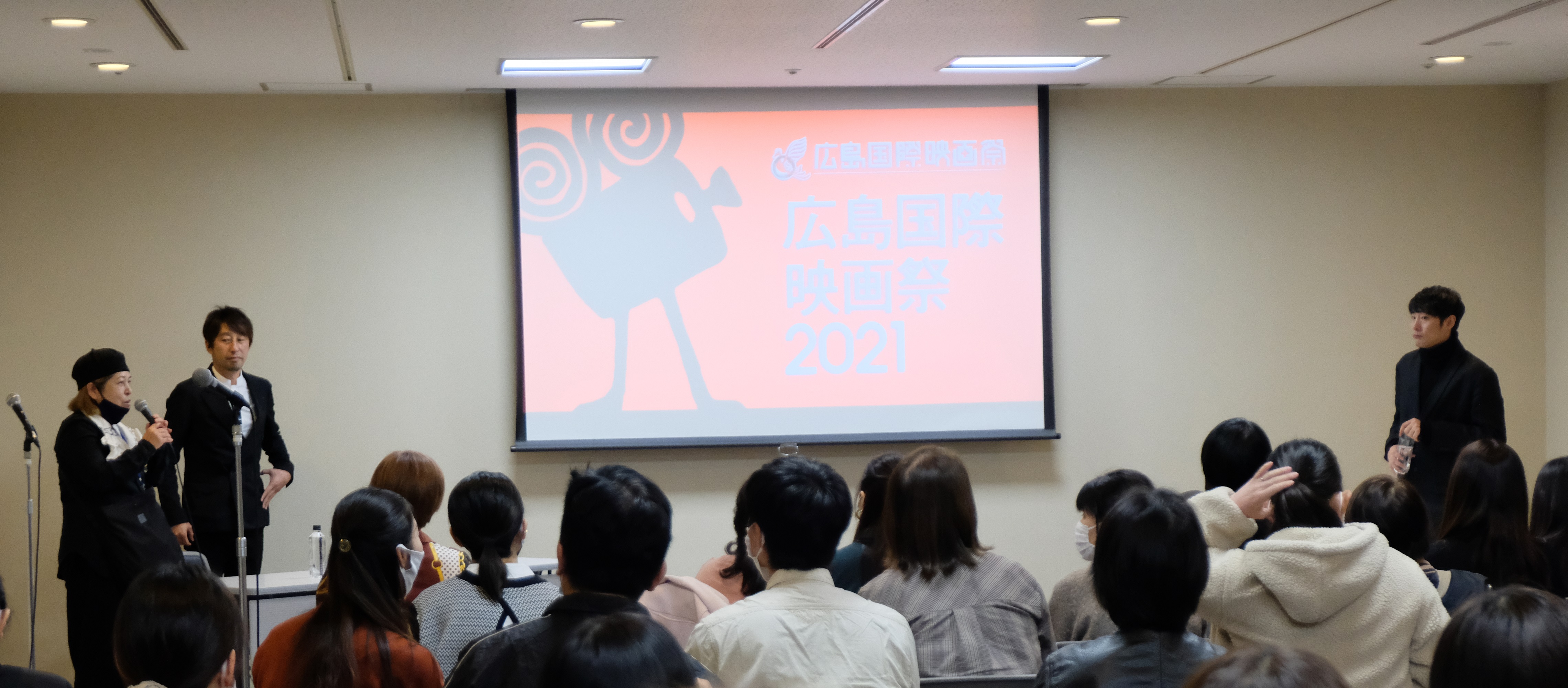 Dir. Fujii is working with not only films but also TV dramas, which require making decisions quickly within a limited shooting time. He commented about how he made use of the experiences. For a question about the difference between working as a director and scriptwriter, he illustrated courteously picking up some examples. He also mentioned his casting method, he revealed that he even employed unsuccessful auditionees for minor roles when he found something attractive in them.
"An audience seems to take me for a socialistic film director, but actually I'm a romantic film maker. You'll find it after watching my new work, '10 years to live', showing next year." After Dir. Fujii's joke made the participants laugh, fans asked him to make a film set in Hiroshima. He gladly consented to their request, the teach-in ended with great success.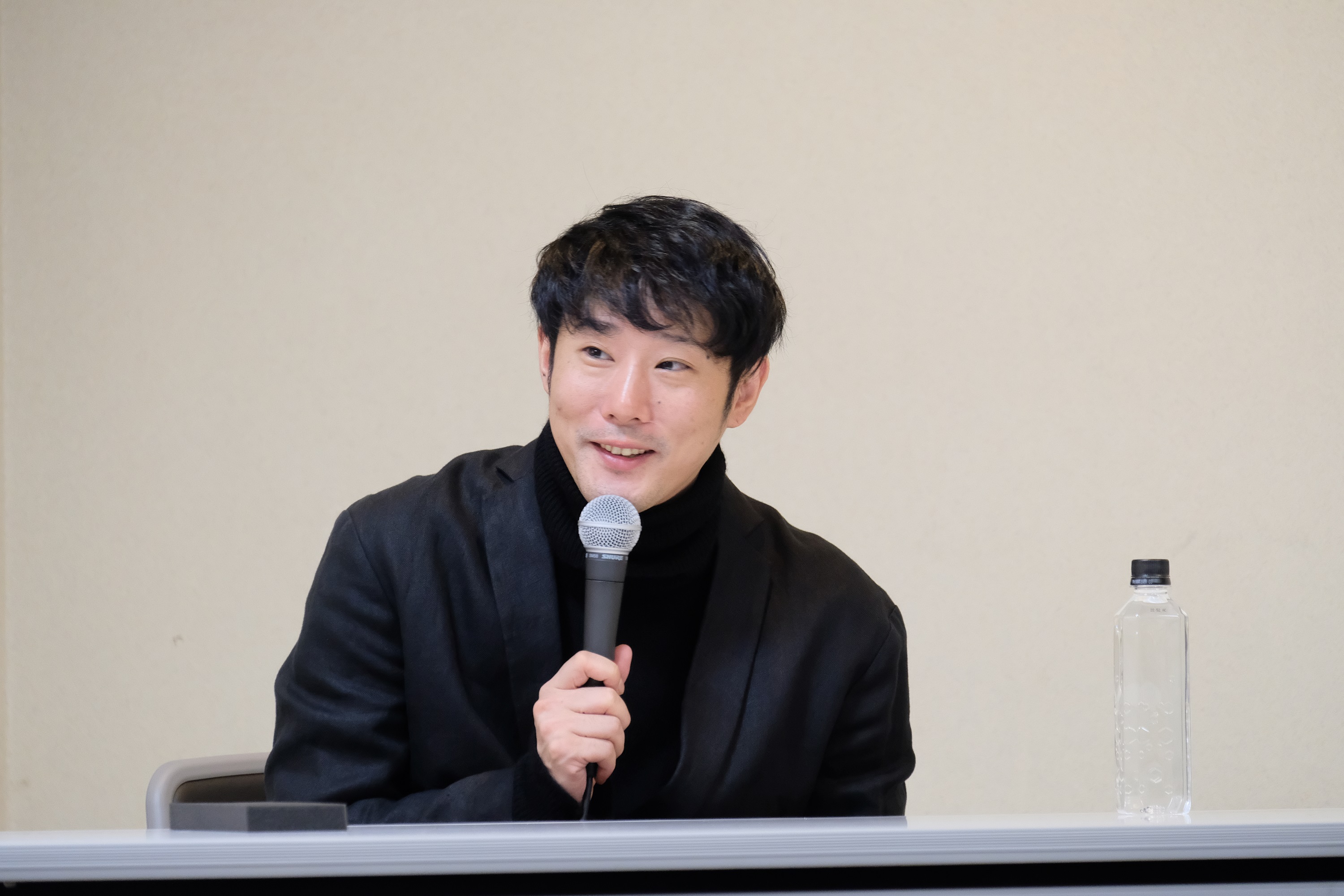 « "The Asian Angel" Director Talks About What He Values.Opening of Hiroshima International Film Festival 2021 »