News
2021/11/18
Screening and a Talk Show of "SEOBOK" Directed by LEE Yong-ju (KOREA)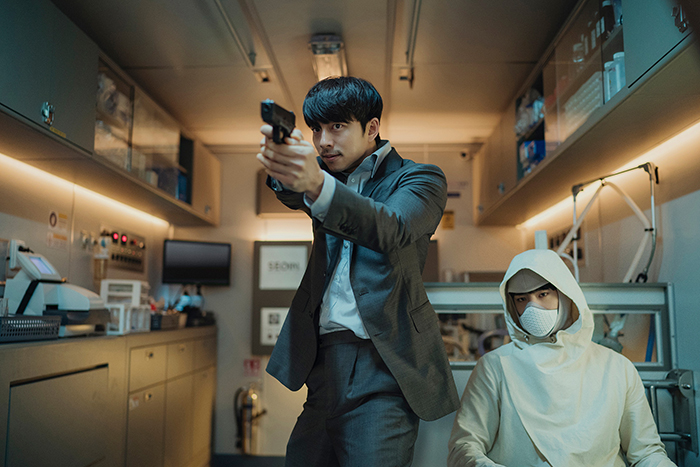 Ⓒ2020 CJ ENM CORPORATION, STUDIO101 ALL RIGHTS RESERVED
<Story>
Former intelligence agent Gi-heon learns that he is terminally ill. Facing death yet longing for life, he is assigned to protect Seobok, the world's first human clone, created in a top-secret government project. Before long, their entourage comes under attack. Gi-heon escapes with Seobok. Encountering danger on every corner, the two slowly open up to one another. Given that Seobok holds the secret to both immortality and the destruction of humankind, dark forces intent on controlling him will stop at nothing to capture him.

Cast: GONG Yoo, PARK Bo-gum, JO Woo-jin, JANG Young-nam, PARK Byung-eun
Screenplay: LEE Yong-ju, YEOM Gyu-hun, LEE Jae-min, JEO Min-suk  
Director of Photography: LEE Mo-gae
Gaffer: LEE Sung-hwan
Production Designer: LEE Ha-jun
Costume Designer: CHO Sang-kyung
Make-up & Hair Design: KIM Seo-young
Editor: KIM Sang-bum
Music: JO Young-wook
【Screening Schedule】
"SEOBOK" (2021/Korea/114 min)
Nov. 21(Sun)13:30~@NTT Cred Hall
※The time to start screenings and the speakers can be changed due to unavoidable circumstances.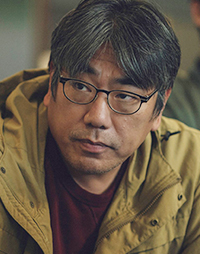 Director: LEE Yong-ju
LEE Yong-ju was born in 1970. After studying architecture at Yonsei University, he worked in the field for ten years before transitioning to filmography. His first exposure to directing was as an assistant to the director BONG Joon-ho on "Memories of Murder" (2003). Six years later, he made his debut as a screenwriter and director with the horror film "Possessed" (2009). Building on this, in 2012, he released the hit film "Architecture 101" (2012) to critical plaudits. Based on a scenario LEE had been nurturing for years, it tells a story of a romance involving characters drawn to their first love. "Seobok" marks LEE's third project as a director and screenwriter.
« (日本語) 広島平和祈念公園にて慰霊碑献花を行います。Opening Film "THE GIFT OF FIRE" Directed by KUROSAKI HIROSHI »