News
2021/11/16
Opening Film "THE GIFT OF FIRE" Directed by KUROSAKI HIROSHI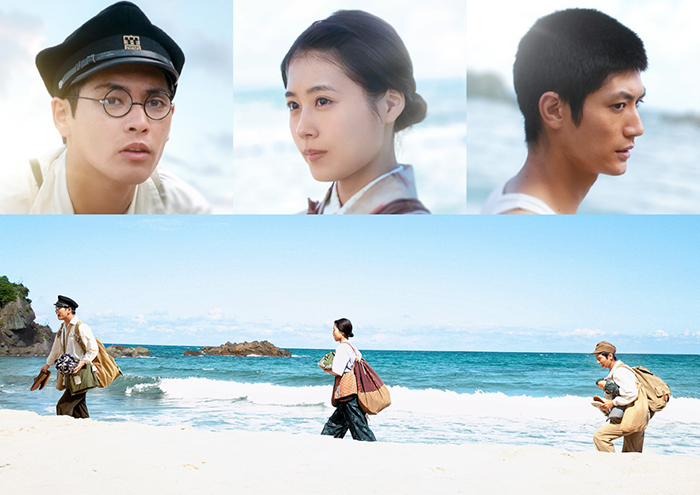 Ⓒ2021 ELEVEN ARTS STUDIOS / 「太陽の⼦」フィルムパートナーズ
<Story>
 In September 1945, a team of budding scientists at Kyoto Imperial University signs up for the biggest challenge of their young lives: at the behest of the Japanese Navy, they are to develop "a new type of bomb that will turn the tide of war" — that is, the world's first nuclear bomb. Under the guidance of Professor ARAKATSU (KUNIMURA), who assures them that their work will determine the fate of the war as well as the world, the young men conduct one attempt after another to split the atom, in an increasingly desperate rush against time.

 ISHIMURA Shu (YAGIRA) is particularly obsessed with the experiments, struggling to honor his obligations to science and country, as well as to his family. His younger brother, Hiroyuki (MIURA, in his final role), is heading to the front lines and his childhood sweetheart Setsu (ARIMURA) is now orphaned and living with the Ishimura family with her grandfather. She exhorts the brothers to look toward the postwar future, but the daily news reports are less than encouraging, underscoring the import of Shu's work.
Cast: YAGIRA Yuya, ARIMURA Kasumi, MIURA Haruma, TANAKA Yuko, KUNIMURA Jun, OGATA Issey, YAMAMOTO Shinya, Peter STORMARE (voice)
Director: KUROSAKI Hiroshi
Screenwriter: KUROSAKI Hiroshi
Producers: MORI Ko, TSUCHIYA Katsuhiro, HAMANO Takahiro
Executive Producers: INOUE Yoshihisa, YAMAGUCHI Shin, SANO Shohei, MORITA Atsushi, KONISHI Keisuke, ARIMA Kazuaki, HIGASHIHARA Kuniaki
【Screening Schedule】
THE GIFT OF FIRE(2020/Japan- U.S/111min)
Nov. 19(Fri)10:30~@NTT Cred Hall
※The time to start screenings and the speakers can be changed due to unavoidable circumstances.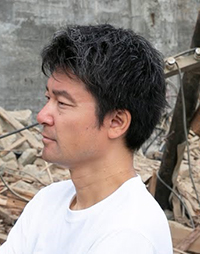 Director:KUROSAKI Hiroshi
Director KUROSAKI Hiroshi began his career with NHK Japan in 1992 and has helmed many series, including the award-winning mini-drama "Goldfish" (2009), "Chase: National Tax Inspector" (2010), "Made in Japan" (2013), the popular morning show "Hiyokko" (2017), "Unsolved Cases: Devil's Bargain" (2018), and the currently popular "Reach Beyond the Blue Sky" (2021). He released his feature debut, "Second Virginity," in 2011 to national acclaim. His script for "Gift of Fire" received the Special Mention Award at the Sundance Institute/NHK Award 2015, and a TV version of the film was broadcast on NHK in 2020.
« Screening and a Talk Show of "SEOBOK" Directed by LEE Yong-ju (KOREA)Films Starring MOMOI Kaori »