News
2021/11/11
Teach-in by MORII Yusuke: The Making of "This is Amiko"
MORII is still in the throes of creating his directorial debut film, "This is Amiko." In this teach-in, he will share gems from behind the scenes about its planning, preparation, filming and editing.
official HP➡︎https://kochira-amiko.com/
【Schedule】
Teach-in by MORII Yusuke
The Making of "This is Amiko"
Nov. 20(Sat)10:30~@NTT Cred Hall 2
※The time to start screenings and the speakers can be changed due to unavoidable circumstances.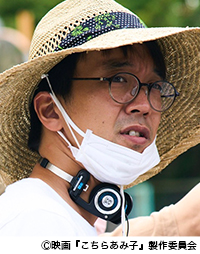 Director:MORII Yusuke
MORII Yusuke was born in Hyogo Prefecture in 1985. He studied for a degree in Directing, Acting, and Documentary at the Japan Institute of the Moving Image. After graduating, he took his first steps in the film industry under the watchful eye of former film school lecturer, Director NAGASAKI Shunichi on the film "The Witch of the West is Dead" (2008). In the years that followed, he worked under various leading directors, including OMORI Tatsushi. MORII's upcoming film, "This is Amiko" (scheduled for 2022), marks his debut as a film director.
« Films Starring MOMOI KaoriScreening and a Talk Show of "Short Film Showcase" »